This week over at Just.Be.Enough the prompt is "what are you striving for?"  When I first saw that I thought I would have a ton of things I could write about. But then I thought more about it and really wondered what is it that I am striving for?
I think of striving for something as an active task.  Something you do with intention.
I have a lot of things that are more like expectations.  I do work on them but I also seem to expect that they will come naturally to me.  I expect myself to be perfect.  Be a good worker.  Be a good mother.  Be a good wife.
Some of these expectations are reasonable and attainable and some are not.
I can't be perfect. No one can.  I seem to expect it of myself and although I wouldn't say I strive for it, I do berate myself for not trying harder to be perfect.
I can be a good worker, mother and wife.  I think, for the most part, I am those things.  Again, I wouldn't say that I strive for these things with intention but I do also berate myself for falling short.
So what am I striving for?
What do I really want that I can work toward with intention?
Reflecting on what I have struggled and focused most of my thoughts on recently, I think I need to strive to accept myself, all the wonderful and not so wonderful pieces of me.  Shatter the unattainable expectations that can burden my soul and rejoice in the expectation that whoever I am is who I need to be.
That doesn't mean I can't or won't grow.  But I will try to be accepting of the growing process and where I am, not where I'm going.
This is what I will strive for.
I will strive to accept that I am me and I am enough.
———————————————-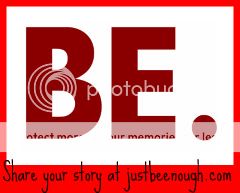 Also linking up with Shell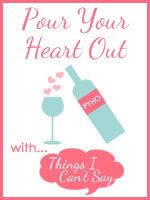 Comments
comments